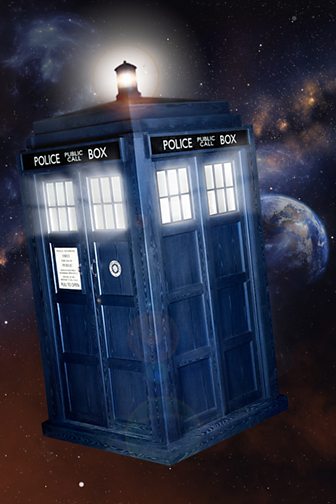 Sorry for the delay in posting, I turned around twice and it was December (I must have gotten lost in a "A big ball of wibbly wobbly, timey wimey stuff").
On September 28, we traveled south to Cheongju for the 106th General Assembly Meeting of the Presbyterian Church of Korea (PROK). Yuki, John, Abigail, Lydia, Hyeyoung, Kate & I were part of this adventure. On our 2.5-hour trip, we drove through the mountains and stopped at Sangdang Sanseong, an ancient mountain fortress. Mountain fortresses are very common in Korea – for thousands of years, fortresses were strategically built into the hillside to take advantage of the higher ground over their enemies. This fortress was built around 1590, during the Joseon Dynasty and remodeled in 1716. We hiked around the remains of the castle and stone wall, which was a fantastic break from the car ride! In the evening, we settled into the hotel, ate delicious Korean BBQ for dinner, and celebrated John's birthday with cake. We debated theology, church politics, and the differences in Korean, American and Canadian Presbyterian churches – which was actually fun.
The next morning, we went to Cheongju Jeil Church, all wearing face masks and presenting our vaccination cards to enter. Due to Covid restrictions, the General Assembly Meeting was hosted in four different churches in the area so participants were socially distant but connected via a live feed. All the international mission workers, [Yuki Nagao (United Church of Christ in Japan); John Egger (United Church of Canada); Abigail Reed (Global Ministries) Kate Underwood and I (PC(USA)] and Hyeyoung Lee, our Korean site YAV coordinator, were introduced. Cameras were flashing as we bowed in respect. This meeting was recorded which made me a little nervous, but we were warmly received. While there, we witnessed Presbyterian history with the installation of Rev. EunKyoung Kim. She is the first female Moderator of the PROK.
On the way home, we stopped at the Independence Hall of Korea and I really wish we could have spent longer at this history museum. Korea is a country with a rich history and a fascinating culture and I felt like we just skimmed the surface. Then we drove to the train station to drop off Abigail, stopped for dinner, and then dropped Kate and I off at the subway station to go home. It was a whirlwind overnight trip!
On October 3, 2021 I celebrated World Communion Sunday here in Korea. Since COVID precautions are still in effect in South Korea, communion was divided up into individual portions of bread and wine. The sermon highlighted individuals all around the world coming together at the Lord's table. I thought of my friends and family at my home church in Delaware who were celebrating communion12 hours after I was here in Korea
A typical Sunday for Kate and I involves getting to church at 10:30am for morning choir practice, where a group of 15 meet with Reverend Kim to rehearse hymns for the weekly service. At 10:45, the organist plays a prelude until the service begins at 11. The service begins with the theme for that Sunday, based on that week's Bible readings. After the scripture readings and passing of the peace (distanced fist bumps due to COVID), we hear that week's sermon. After the church service, the women of the church provide lunch. Normally the entire congregation would gather for lunch; however, due to COVID restrictions, the lunches are distributed to take home. The youth group (everyone aged 20-30) gathers in the church basement and eats lunch together; my favorite church lunch so far has been kimbap (a dish made from cooked rice, vegetables, and meat rolled in seaweed). After lunch, the group reads Bible verses and then Reverend Kim joins us to read a book. We are currently reading and discussing a book of short stories by Tolstoy. Typically, we finish around 3pm. I love the comradery in this church.
On Wednesdays, Kate and I volunteer at the Rev. Moon Ik-Hwan Unification House (blog focusing on the my work at the unification house coming soon). In the fall, Moon Young Nee (Moon Ik-Hwan's niece) and her cousin were gathering persimmons. They asked us to join them and help pick the persimmons. So, for Halloween 2021, instead of picking pumpkins, we were picking persimmons. Afterwards, we had a cup of tea and tasted a delicious ripe persimmon.
During the month of October, Kate and I went to Korean classes in an intensive language program. I learned so much and I am trying to communicate in Korean, but I have so much more to learn! We celebrated the end of our month of formal instruction by making Dalgona, a honeycomb toffee with a shape pressed into the sugar. A traditional game played by kids in Korea is to get the shape out without breaking the sugar candy (anyone seen Squid Game?). Afterwards, Reverend Kim, Mrs. Kim and Hyeyoung, took Kate and I on a field trip to an arboretum. Upon arrival, your temperature is checked and the government hotline is contacted to report your location (this is in case there is a COVID outbreak and contact tracing needs to be performed). Then we were allowed to walk around the park and observe the beautiful trees fall foliage. It was a wonderful opportunity to get out of the city and enjoy a perfectly gorgeous fall day. On our way home, we all went out for Korean barbeque.